from our factory to your home - national and international delivery
TERRECOTTE RIPABIANCA di BERTI ANTONELLO
production and sale of handmade pottery
production of elements in terracotta for renovations
customisations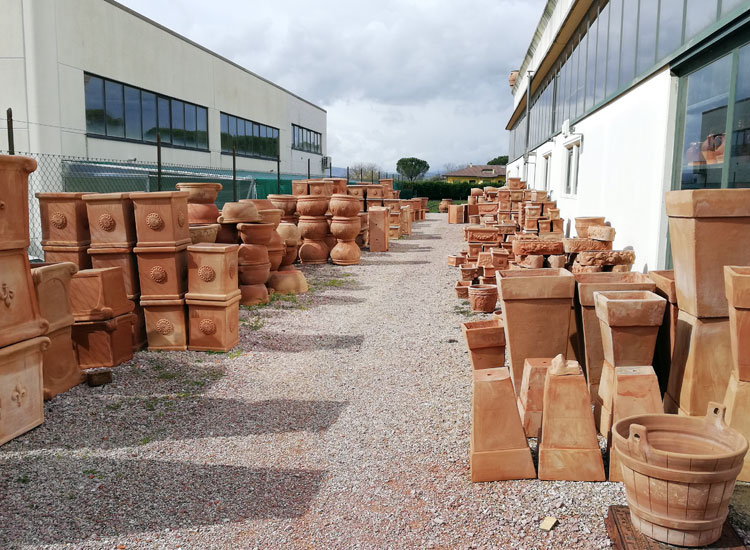 a wide range of products to choose from
CHECK OUT OUR ONLINE SHOP
Buy our best-selling products with one click. If you do not find what you are looking for, browse our catalogue and contact us.
furniture pottery for interiors and exteriors
GALLERY
hard work done with passion
which leads to gratifying and sometimes unexpected goals,
and having satisfied customers makes us proud of our work
we bring your ideas to life
ON REQUEST...
We realize your ideas, we give life to your projects by creating unique, personalized pieces, special objects to give, to keep, to remember.
We will do our best to satisfy your request, but remember that production times are minimum of 20 days.
If you have an anniversary to mark, an event to celebrate, an object that represents your company, a monument to restore, do not waste time, do not wait. Contact us using the form on the side or call our numbers, we will be happy to talk about it together.
Marco Meneghin
16/08/2022
Proprietari cortesi, prodotti di qualità e vasto assortimento. Da ritornare.
Oltre la competenza e la cortesia, la disponibilità nel cambiare o adattare dei prodotti già acquistati da mesi.
Francesca De Marco
18/08/2021
Competenza, professionalità e possibilità di personalizzazione
Gianni Marcucci
04/08/2021
Michele Proietti
23/07/2021
Claudia Cecchini
14/07/2021
Bravissimi
write to us, call us and come visit us
CONTACT US